About the Event
Unity Through Diversity is a bi annual National Lesbian, Gay, Bisexual, and Transgender People of Color (LGBT POC) Health Conference that will be held virtually from November 17th to the 19th. The purpose of the Conference is to lift up the voices of LGBT POC, while promoting social justice, healthy sexuality, violence-free living, social activism and safer spaces. Registration is $50.00 and scholarships are available for selected participants. To complete a scholarship application, please visit the Scholarship section for more information.
Agenda

9:00 AM - 10:00 AM
Welcome, Keynote Address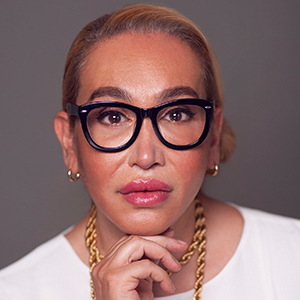 Cecilia Gentili
Conference Logistics
Cecilia Gentili is an advocate, organizer, and storyteller working at the intersections of sex work, immigrant rights, incarceration issues, and trans liberation. Originally from Argentina, Cecilia came to the United States and survived for 10 years as an undocumented immigrant, gaining a living through sex work. She has years of experience working in direct services with organizations like The LGBT Center and Apicha Community Health Center, which led to her moving into policy work, becoming the Director of Policy at GMHC before creating Trans Equity Consulting to advocate directly for better policy for trans people at the local, state, and federal level. Cecilia is also a founding member of Decrim NY, a coalition working towards the decriminalization, decarceration, and destigmatization of people in the sex trade.

10:30 AM - 11:30 AM
Workshops: Session 1
Education and Capacity Building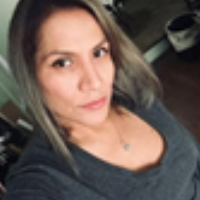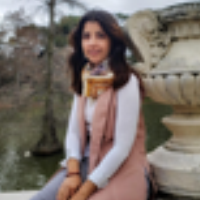 Advocacy and Public Policy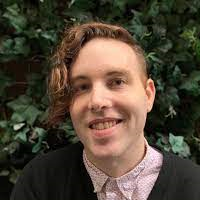 Wellness and Treatment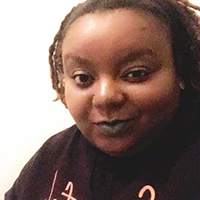 12:00 PM – 1:00 PM

1:15 PM - 2:15 PM
TGNC Panel
Transgender Liberation" is a phrase that many deem a distant dream. Despite 2020 being the deadliest year on record for transgender violence in the US and 2021 following closely behind, the trans liberation movement has been working to reach that dream with all the resilience in the world. This panel will provide space in which we can explore what is the Trans Liberation Movement while also mourning and grieving those we have lost and celebrate the lives of those who are still with us. We will also look at the resilience our TGNC community has had and how this has been paramount in the movement.
Panelists:

2:30 PM - 3:30 PM
Workshops: Session 2
Education and Capacity Building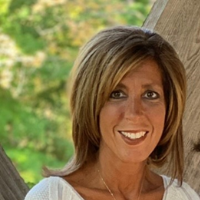 Advocacy and Public Policy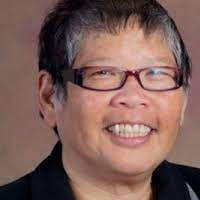 Wellness and Treatment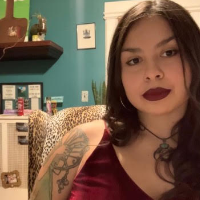 3:45 PM - 4:45 PM
Workshops: Session 3
Education and Capacity Building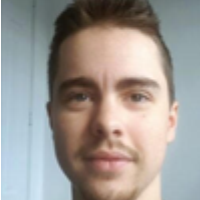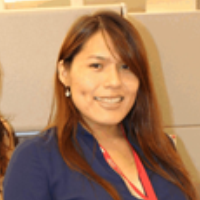 Advocacy and Public Policy
Wellness and Treatment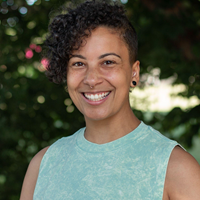 9:15 AM - 10:15 AM
Workshops: Session 1
Education and Capacity Building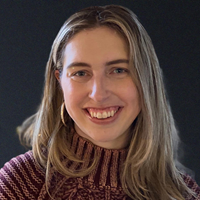 Advocacy and Public Policy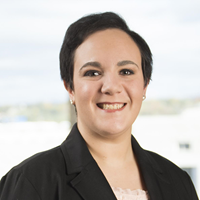 Education and Capacity Building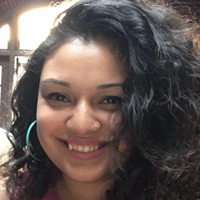 Advocacy and Public Policy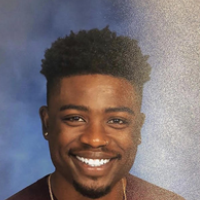 10:30 AM - 11:30 AM
Carmen Vazquez Liberation and Justice Panel
When we think about the different liberation and justice movements all over the US and the world, we have very different ideas of what a movement is. How does it show up? And what is their end goal? In this panel we will be exploring topics like equity vs equality in the LGBT POC communities, what liberation and justice look like within the LGBT POC community, and what activism looks like in different geographical points in the US.
Panelists:

11:45 PM - 12:45 PM

1:00 PM - 2:00 PM
Workshops: Session 2
Education and Capacity Building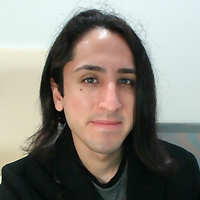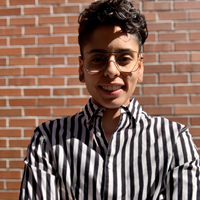 Advocacy and Public Policy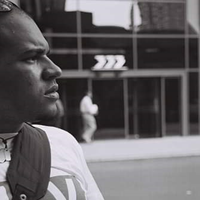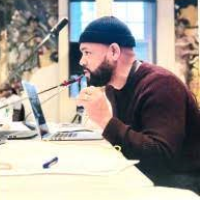 Wellness and Treatment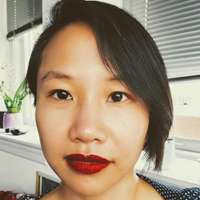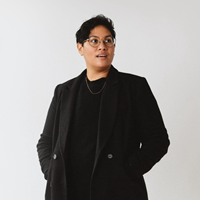 Wellness and Treatment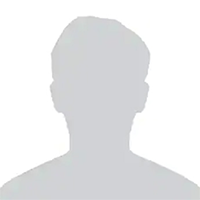 2:10 PM - 3:10 PM
Workshops: Session 3
Education and Capacity Building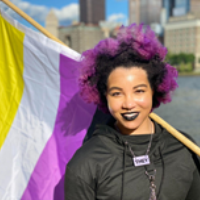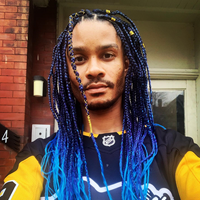 Advocacy and Public Policy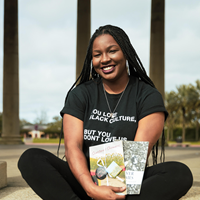 Wellness and Treatment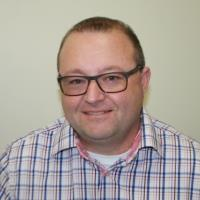 Education and Capacity Building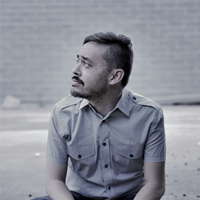 9:00 AM - 10:00 AM
Workshops: Session 1
Education and Capacity Building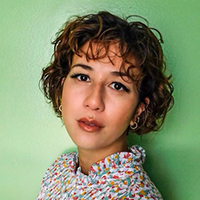 Advocacy and Public Policy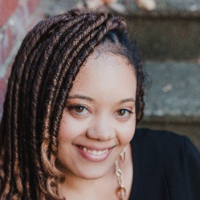 Advocacy and Public Policy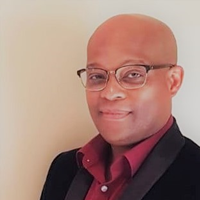 10:15 AM - 11:15 PM
Jasán M. Ward MSM Panel
The goal of the panel is to immerse attendees in a forthright conversation between impactful and powerful Black and Latino men of same gender loving experience. The focus will be to highlight some of the myriad of issues affecting MSM while panelists share their lived experiences and create a dialog of what it means to be SGL/MSM in 2021.
Panelists:

11:30 AM - 1:00 PM
Closing Plenary
Keynote address by Carmelyn Malalis and Kenrick Ross. Final panel discussion and debrief of the conference with Tandra LaGrone, Robert Miller and Dr. T.
Scholarships
If you are interested in attending Unity Through Diversity: The Power Of Unity, The National Lesbian, Gay, Bisexual and Transgender People of Color Health Conference on a scholarship*, please complete and submit the required information by: November 12, 2021. Only completed applications will be processed. All information provided on your scholarship application will be treated with confidentiality.
A complete Scholarship application includes:
A completed Registration form
An essay of approximately 500 words addressing:

What you hope to gain from participating in UnityThrough Diversity;
How the information gained relates to your current work or education; and
Why you need financial assistance to attend this Conference.
Scholarship Recipient Requirements:
Scholarship recipients may be required to volunteer 1-2 hours of their time to help the Conference Coordinators. Volunteers are needed every day of the Conference to ensure that registration, workshops, and all events are coordinated and run smoothly. As volunteers, you may be asked to take notes in a particular workshop, introduce a presenter, serve as a chat moderator, or technical assistance liaison with the community. Accommodations in volunteer tasks are available if needed.
Scholarship recipients will be expected to attend ALL workshops and events ON TIME.
*If you would like to donate to the Scholarship Fund, please send your donation to:
In Our Own Voices, Inc.
245 Lark Street
Albany, NY 12210
To submit your donation by phone, please call (518) 432-4188. Thank you.
Unity Statement
Our collective liberation and personal freedom lies within a political unity that goes beyond the constraints of gender and sexuality. Unity through Diversity: The Power of Unity brings you conversations towards a more holistic, inclusive and intersectional movement that includes advocating for economic justice by recognizing that not all LGBT POC face the same oppression and marginalization. We accept legal equality as a necessary first step in the struggle for social justice but it, alone, is not justice. Increasing access to basic needs, education, healthcare, housing and employment must be struggles in which we all engage. Equity, racial, social, gender and economic justice must be our overarching goals.

The LGBT movement has taken enormous strides in the struggle for marriage equality and military inclusion. For LGBT POC, however, our struggle is far from over. Throughout the years we have lost family and community members to hate crimes, HIV/AIDS, suicide, bullying, the criminal legal system, and homelessness. Additionally, the disproportionate incarceration rates among people of color - particularly among African Americans - and the racial profiling so prevalent in our society continues to put the safety of our most vulnerable communities at risk. Our struggle is not over.

We must heal from historical trauma and internalized oppression in order to support each other and promote LGBT POC leadership. There is power in unity. LGBT POC power requires our unity. Without it, issues that affect our communities are left in the hands of those who are the most distant and disconnected from our issues and the disparities we face.

We must address that which divides us in order to embrace that which unites us. We must channel our unified power in order to increase our visibility and voice. We must build the just society we envision. We must organize. We must lead.

As LGBT POC, we have the power to heal, to organize and to deliver a unified voice. Together, we can identify, own and be transparent about our need for personal, community and institutional power. We invite you to claim your space, your voice, your community, your power.
Sponsorship Opportunities
There are multiple opportunities for Sponsorship at different levels of the Conference. Advertising in the Conference Guide is also available, as are Virtual Vendor Tables at the event. Corporations can also create their own custom sponsorship packages.
This is a great opportunity, not only to promote the health and well-being of LGBT POC throughout the nation, but to also exhibit your company's name and message to corporate and community leaders who are driving change.
If you have any questions, please contact In Our Own Voices staff by calling (518) 432-4188, or by emailing info@inourownvoices.org.